2022 ITNS Keynote Presentations 
Marian Michaels, MD, MPH, FAST
Session title: The limits of refusal: An ethical review of solid organ transplantation and vaccine hesitancy.
Session Description: This talk will review vaccine preventable diseases in the context of transplantation and highlight ethical issues regarding vaccine hesitancy and making decisions on transplant candidacy. 
Dr. Marian Michaels is a Professor of Pediatrics and Surgery in the Division of Pediatric Infectious Diseases at the University of Pittsburgh, UPMC Children's Hospital of Pittsburgh. She has worked in pediatric infectious diseases for over 30 years with her research and clinical work largely revolving around immunocompromised hosts with an emphasis on those undergoing transplantation. Dr. Michaels has been active in transplant societies and OPTN/UNOS.
She just completed her time as a member of the Board for OPTN/UNOS and was the former Chair of OPTN/UNOS Ad Hoc Disease Transmission Advisory Committee (DTAC). Currently, she has served as a member of the NIAID Transplant Data Safety Monitoring Committee for over 15 years and currently is the vice Chair of Pediatric Infectious Diseases Committee for the international Pediatric Transplant Association (IPTA). Helping to overcome vaccine hesitancy has been an area of passion for Dr. Michaels since residency.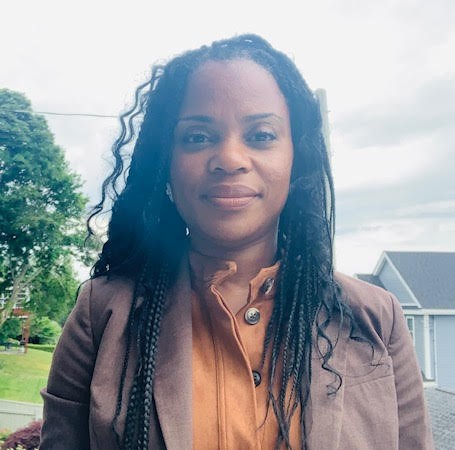 Kenann McKenzie, PhD
Session Title: Understanding the lenses we wear to create stronger empathy and connections.   
Session Description: Often, we are warned to be sensitive to the ways in which we can hold biases that may lead to misjudging persons and situations. However, there are also ways we can leverage who we are, commonalities, and ways to be more curious about others to create trust, empathy and connections so that we can better serve others in whatever capacities we operate.  
Dr. Kenann McKenzie is the Director of the Generous Listening and Dialogue Center at Tisch College of Civic Life at Tufts University. She has worked for over two decades in the higher education sector as an academic counselor, researcher, lecturer, policy analyst and also as a high school administrator in the K12 space.  
Prior to her role at Tufts, she served as Director of the BU Wheelock Aspire Institute, which supports the preK-12 educational sector with professional development based in a social justice framework and community engagement. In addition, she taught research methods at BU Wheelock and served as the Educational Leadership & Policy Studies' faculty representative to the college's Equity, Diversity & Inclusion Committee. At the Federal education level, she served as Executive Director for the National Board of Education Sciences in the US Department of Education. Given the growing demands for her expertise on organizational support around educational technical assistance, support for creating organizational culture that is healthy and responsive to the community's needs, she expanded her work into the Aspiring Spirit LLC to provide consulting services to offer a holistic approach to these concerns. Dr. McKenzie has a BA in Africana Studies from Cornell University, an M.Ed. from the University of Virginia in Social Foundations of Education, and a Ph.D. in Politics and Education from Teachers College, Columbia University. In her civic life, she serves on the Beverly, Massachusetts School Committee and as VP III and education chair of the North Shore Branch of the NAACP. She founded the Aspiring Spirit Podcast in 2020.