2021 Transplant Nurses Week Testimonials 
I am proud to be a transplant nurse for over 20 years at the Cleveland Clinic. I began as a nurse on the Transplant Special Care Unit in 1998, became a liver transplant coordinator in 2003, and in 2008 I branched out into the world of innovative VCA transplants. I became the transplant coordinator for the 1st near-total face transplant in the US. I am working to start our upper limb transplant program. I am also the coordinator for our deceased donor uterus transplant program. We had the first successful delivery of a baby from a deceased donor in the US. Since then, we've done 8 transplants and have had 4 live births. I cannot wait to see the innovative ways the transplant saves and changes lives in the next 20 years! - Debra Priebe, Ohio, USA
---

Dear Transplant Nurse Colleagues,
As a transplant nephrologist, I learned early on that the transplant nurses really run the program! Your skills, dedication, and passion are the core of every transplant center and a
week is far too short a time to acknowledge and honor your work that touches so many lives and, indeed, saves them. The pandemic has challenged the way transplant programs serve patients and you quickly shifted course to meet patient needs. I am sure this past year has not been easy.
Please know how much all my colleagues and I at Natera appreciate your work. I hope you have a wonderful Transplant Nurses Week.
Very Sincerely Yours,
Phil Gauthier MD MBA
Medical Director of Organ Health
Natera, Inc
[email protected]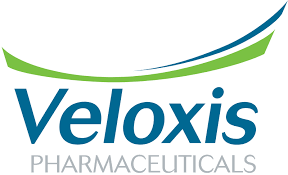 Veloxis Pharmaceuticals, Inc. would like to salute and recognize all nursing professionals who dedicate their efforts to the care and management of transplant patients. Thank you for your unwavering commitment to put your patients first. Your passion and professionalism are evident to your friends, family, colleagues, and patients.
The global pandemic has created significant challenges to both the way we live and work. From the transition to a predominantly virtual environment to collaborating in new ways, you remained steadfast advocates for your patients in the face of these challenging circumstances. While we may formally recognize your contributions during this singular week, please know your hard work is valued and apparent each and every day!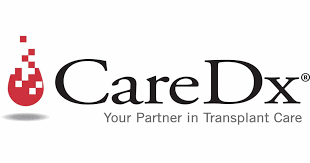 To our superhero Transplant Nurses:
THANK YOU for all that you do for transplant patients around the world! CareDx appreciates your incredible commitment to empowering patients, to educating friends and families, and to improving the lives of those living with a transplant. Without transplant nurses like you, the lifelong journey transplant patients take would be an even greater challenge. You are great leaders, advocates, and teachers for all of us in the transplant space. Thank you for your work and your heart!
We at CareDx are proud to support you, and hope to continue to be Your Partner in Transplant Care. CareDx is committed to improving transplant patient outcomes through innovative, noninvasive testing solutions and services throughout the entire patient journey. Our understanding of and collaboration with transplant patients and care teams allows us to develop solutions to extend graft life.
2020 Transplant Nurses Week Testimonial Submissions
ITNS created Transplant Nurses Week to raise awareness of the unique contributions transplant nurses make in the lives of the people with whom they work, especially their patients.
As awareness of this important profession grows, ITNS is committed to creating more opportunities for nurses, healthcare professionals, organ donors and recipients, and their families to show their appreciation for the incredible care transplant nurses provide around the world. 
Read 2020 testimonials below:
---
My name is Maria Jimenez.  I am the sister of a Post Heart Transplant recipient.  His name is Edimson Aldarondo. My brother received his heart June 2018.  We are so thankful to the nurses that took care of Eddie during his transplant.  While Eddie was having his recovery, we had our 92 year old mom in home hospice. Our mom was holding on for life until Eddie was released from the hospital and four days later she passed.  We were so thankful for the love and support the staff gave us. We want to thank Jaime Loverov who was his first coordinator, for always being there for him when he had the Lvad. A true friend. He was also blessed to have Natalie Amitan for the love and support while he was grieving the loss of our mom. She made sure he was feeling good and if he just wanted to talk, she was there for him. I want to thank Eunice Hernandez who has been taking care of him and making sure all his needs are met. She is a life saver and a good friend. Thank you to Katherine from the surgical team for being Eddie's voice when he was in critical care. They are true angels.  We are so grateful to have a family in the heart transplant.  God made a miracle in Eddie's life. Not only did he give him a second chance at life, but he was blessed to have a second family in the heart transplant. May God continue blessing each and every one of you, so you can continue saving and changing people's life. God bless.
---
Name:  Chris Shay-Downer
Location:  Lakewood, OH (near Cleveland)
Nurturing a fulfilled, well-rounded transplant nursing career has been my proudest professional accomplishment. Experience caring for patients throughout their journey from referral to transplant through their post-acute experience has been invaluable but expanding my experience beyond the workplace has been exceptionally gratifying.  The most impressionable and valuable experiences have come from opportunities on transplant organizational boards.  This participation opens your world beyond expectations.  Local and International ITNS Board involvement as well as current leadership on the TRIO Greater Cleveland Board promotes professionalism, leadership skills, abstract writing, collaboration with other transplant professionals and organizations, and so much more.  Since we work in very specialized areas, these opportunities permit the awareness, networking, and education involved in other areas of transplantation including the journeys of transplant candidates, recipients, donor families, and living donors.   Attached is a picture of the current TRIO Greater Cleveland Board that I currently lead as Chapter President.  This diverse group is amazing and works to make life better for the Greater Cleveland transplant community through advocacy, support, education, and awareness around organ, eye and tissue donation and transplantation.  We have learned so much from each other and the value each board member brings to the table pushes our mission forward.   
We make time for those things important to us and we have the power to develop our careers in a way that nurtures our own personal and professional development.  I encourage every transplant professional to explore organizational board opportunities.  Believe me, you will be a better person for it!!  Happy Transplant Nurse Week!!
Transplant Recipients International Organization Greater Cleveland Board
Pictured Left to Right: Walt Iliff (living donor), Lisa Sowers (transplant nurse), Lynda Corea (recipient and donor mom), Diane Moran (liver recipient), Chris Shay-Downer (transplant nurse), Amy McFarlin (transplant coordinator/kidney recipient), Gage Georgeff (lung recipient), Tina Carkido (lung/kidney recipient) 
---
In August 2017 our daughter Annabelle received a liver transplant from The Children's Hospital of Pittsburgh, and Katie was assigned as our post-transplant coordinator. Annabelle has had issues post-transplant like EBV, mild rejection, and adrenal insufficiency that have made her post-transplant journey with her underlying diagnosis complicated (since her transplant did not completely cure her underlying metabolic disorder).  However, despite our daughter's constant instability and our constant questions, Katie has been right by our side through it all.  Even though Annabelle has many different doctors from Pittsburgh and North Carolina (where we live), we can say Katie without a doubt knows Annabelle better than any medical professional out there.  We correspond with each other at least several times a week, and she is always quick to respond to our e-mails even on nights and weekends.  She always takes time to listen to our concerns as parents, and our conversations with her on the phone or in the clinic are never rushed (even though we know she has so many patients).  She is very compassionate, sweet, and we believe she sincerely cares for Annabelle and our whole family. Since she has previous experience working as a nurse on the transplant floor, she knows first-hand what transplant families have to endure.  Since she knows us so well, she is also not afraid to advocate for us to the transplant team.  Even though we don't typically talk to the surgeons other than annually in clinic, we know that Katie does a great job relaying our concerns to the team.  If she doesn't know the answer to a question, she will make sure to ask. She and the rest of the transplant team are not afraid to seek expertise from other departments like genetics and endocrine to make sure Annabelle is receiving the best possible treatment options.  And most importantly, Katie is organized and always makes sure labs and medication changes are communicated to all parties involved.  If we ask her to send me something we know it will get sent, and if we ask her to ask the doctors something then we know we'll get an answer.  When our daughter was first transplanted, she was in a "dog phase" and loved seeing the dogs at the hospital and at the Ronald McDonald House.  Katie even went as far as taking some cute videos of her dog to show Annabelle the next time we saw her in clinic; it was so sweet. She goes above and beyond in ALL areas of her job.  She's so involved with our daughter's care that we consider her part of our family.  We don't know what we would do without her!!  It was tough to go without her when she was on maternity leave this past fall, but even then, she made sure we were in good hands in her absence. It would be so easy to feel terrified of our daughter's post-transplant care living so far from Pittsburgh.  However, with Katie as our coordinator we know Annabelle is well taken care of by the transplant team.  If there's ever a concern, we know she is there for us and constantly cheering on Annabelle.
Sincerely,
The McKinney Family (Mike, Charity, and Annabelle)
High Point, North Carolina
---
Transplant nurses are life savers!  And, they are life givers.  I know.  They saved me from certain death.  My transplant nurse coordinator, Hillary Duncan, began preparing the way for me to receive a liver transplant.  She spent countless hours ensuring that I continued to submit medical tests and prepare for that event.  She made certain that I was not forgotten or sidelined for any reason.  Thus, when I finally needed that transplant, the way was paved for that lifesaving procedure.  When my lab work was indicative, she made certain I was expected at Stanford.
In May of last year, my condition took a sudden turn downward.  I entered a Las Vegas, Nevada hospital, and it was determined that I needed to be transported to Stanford.  I lost consciousness just after departing there and was unconscious during the entire Angel Flight to Stanford.  I arrived there, unresponsive.  The physicians and nurses at Stanford kept me alive, and the transplant nurses began a strict regimen of treatment to prepare me for eventual transplant.
Those transplant nurses were, and are, highly competent, and deeply caring of all their patients, and I was no exception.  With my wife, Laurel, by my side, they worked diligently to keep me alive, and responsive.  After some time, I opened my eyes.  I was very confused, and unsure of where I was.  I thought I was still in a Las Vegas hospital!   And, I didn't even recognize my wife.  But I recognized the vision before me, of transplant nurses, and the other nurses surrounding me.  I knew immediately that I was in good hands.  Caring hands.  And my wife's hand, when I finally recognized her. 
Transplant nurses were, from that time onwards, always either present, or nearby.  One cannot fully appreciate how important it is to know that transplant nurses are preparing you to undergo a major operation, in order to save your life.  You will never know such comfort, until you are the one lying, and dying, in a hospital bed, and thinking you will never make it out.
The transplant nurses at Stanford, I believe, are the best in the profession!  As I lay defenseless, and incapable in that situation, it was so reassuring to know that their skill and professionalism in providing lifesaving treatments and preparations, is the best that modern medicine can provide.  These life-giving angels were relentless in providing the critical medical treatments necessary to prepare me for my life sustaining surgery.  Days of preparation finally culminated in my transplant surgery.  Although I don't remember all the names of those nurses, I do remember their faces, and, their eyes & smiles, to this very day.  As I drifted into a medically induced sleep, I knew that there was a chance that the operation would not go well, regardless of the skill or the physicians, or the nurses.  I felt very calm when wheeled into the surgical room, because of the care and compassion of the transplant nurses who prepared me.  One of them stroked my forehead, and softly said, "You will be alright, don't worry".  They calmed any fears, and allowed me to trust to God, and the surgical team of physicians and transplant nurses.  And, I did.
Through the miracle of God's hand, the surgeon's skill, and the transplant nurses compassionate care, they kept me alive.  After the operation, the transplant nurses that attended me were both loving and uplifting.   All my transplant nurses managed my monumental care, and they got me back home, to my loving wife.   
And now I have Ruby Suprai, my post-transplant nurse coordinator.  Another angel guiding and directing me through my recovery process.
Transplant nurses are my angels on earth.  Most people do not know that some angels do not have wings.  But, I know.  Some wear masks, and gloves, but have very deep, caring, and compassionate eyes.  I personally know that they prayed for me, and now, during this difficult and dangerous medical emergency, I pray for them.
Michael Parker, Las Vegas, Nevada
---
Pam Choqutte
Transplant nurses are the best.  We didn't know that in 1998 until we were thrown into the transplant world with news that our daughter's liver had succumbed to a previously unknown congenital disease. She was in a coma before we knew she was sick. Our first experience with a transplant nurse occurred that day when we told the UNC transplant docs that we would do whatever was necessary.  'We could even move her to Duke.'  The transplant nurse was standing behind the docs with wide eyes shaking her head. We didn't make any more mistakes over the next 45 days. We cleared everything with a transplant nurse.
First up was Pam Choqutte. Our daughter was kept in an induced coma for another 10 days after her transplant. We spent time with Pam every day, morning and night. We were well informed by the docs, but Pam gave us the scoop every day. The docs would tell us that our daughter was doing as well as could be expected. Pam let us know that liver numbers were improving slower than expected. We started a graph.  We soon knew that progress stopped with every intervention for drainage and biopsies.  A struggling liver recovered slowly from anesthesia. 
Pam soldiered on.  She talked to our daughter, she encouraged us to talk to our daughter, she told us to get some rest. Every night we would go home and call Pam and get a report. We would wrap up the call, requesting that she give her a kiss good night. Pam said she would, and we were sure she did. That went on for days.
Pam saw us give up on the tenth day.  Another biopsy, deeper coma and a dip in liver numbers related to the required anesthesia saw resignation in our daughter's parents.  I turned my face to the wall for the first time that day and Pam saw it.  The next morning our daughter was sitting in a chair for the first time in weeks.  Our daughter Erin looked at us and said hi. Her mom said; "Hi Sweetie" and we fell apart. 
We credit Pam for the overnight recovery. We have always believed that she intervened with the docs that night and suggested that it was in our daughter's interest that her parents see some progress, that the patient might be doing as well as could be expected, but that they were losing the best advocates she had. The coma was ended that night.
Transplant nurses are really the best.  We know that because of Pam and even more so now that our daughter is a transplant coordinator herself.
Thank you, Pam.
Mike & Marsha Cox
Asheville, North Carolina
---
Industry Relations Council Members share their support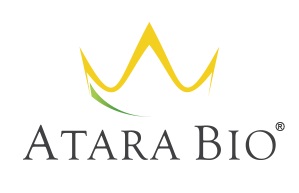 Especially in these unprecedented times, Atara thanks transplant nurses for their tremendous work in transplant patient care.  You bring hope for a brighter future to all in your care.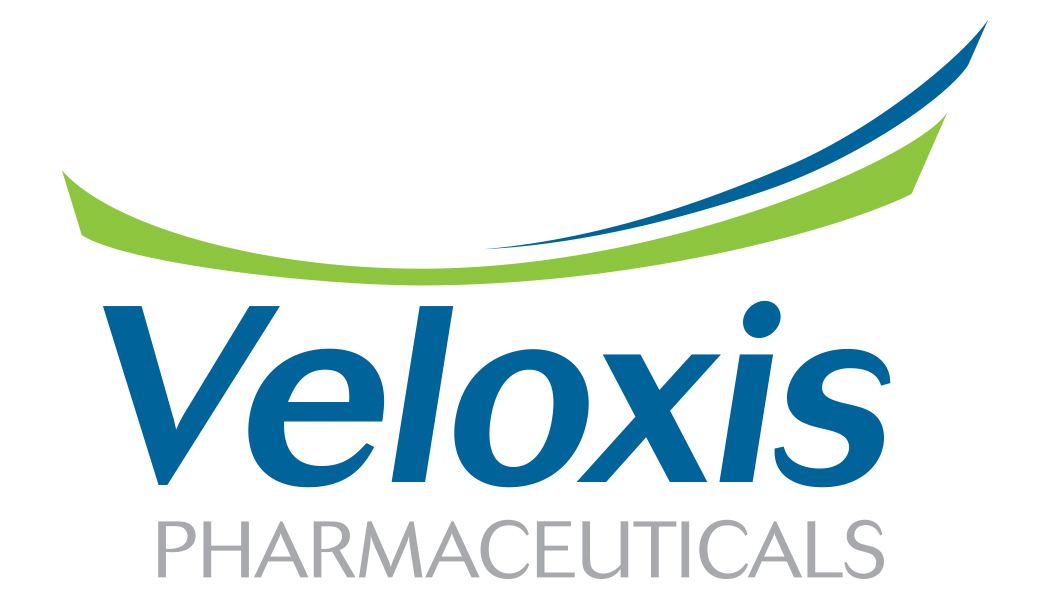 In honor of Transplant Coordinators during Transplant Nurses' Week, Veloxis Pharmaceuticals would like to recognize your service, commitment, professionalism and immense dedication to Transplant Patients.
Thank you for your compassion and advocacy for patients and their families especially during these challenging times.
Your work and words give them the comfort and safety they need.
Eternally Grateful,
Your Veloxis Team
Be safe, keep strong!!